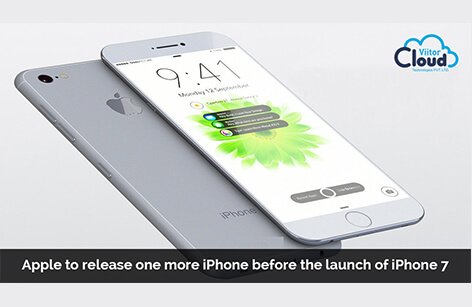 Posted On

: 5th December, 2015

by

ViitorCloud
iPhone 6s and iPhone 6s Plus were just released few months ago. Also, there are many speculations around the internet about iPhone 7. Lots of reputed tech blogs predict that iPhone 7 will be coming in 2016. By observing patterns of some of last iPhone's release dates, we can predict that iPhone 7 will be officially launched in September-2016.
Now between the news of iPhone 7, a latest report recently came from Apple analyst Ming-Chi Kuo. According to this report, Apple is planning to launch smaller and cheaper version of the iPhone before the release of iPhone 7. It might be called iPhone 6c. This new iPhone will also be launched in 2016. iPhone 6c will also be sold along with other iPhones.
The smaller version of iPhone will look more or less same like iPhone 5s. According to reports, It will come in the existing body of iPhone 5s. It will be available in 2-3 colours like Gold, Space Grey and Silver.
New iPhone might be smaller & cheaper but it will likely to have upgraded features than iPhone 5s like Apple Pay. It will also include some exclusive features of iPhone 6 & iPhone 6s like curved edges & A9 chip.
By using iPhone 6c, Apple will try to target people from developing countries like India. New phone will be ideal choice for people who don't want to buy costlier and bigger iPhone 6 & iPhone 6 Plus.