Posted On

: 30th October, 2017

by

ViitorCloud
2016 witnessed a rapid escalation in the number of online shoppers that have currently exceeded the in-store shoppers. For a trustworthy buyer experience, businesses must own an eCommerce website that is well developed to handle any amount of traffic.
Deliver your shoppers a seamless Black Friday experience by working early on user analysis, website update and maintenance. High eCommerce sales potential requires higher investments, consequently, higher risks. The blog post covers five common mistakes that an eCommerce owner must take a note of during sales peak time.
Too Late to Prepare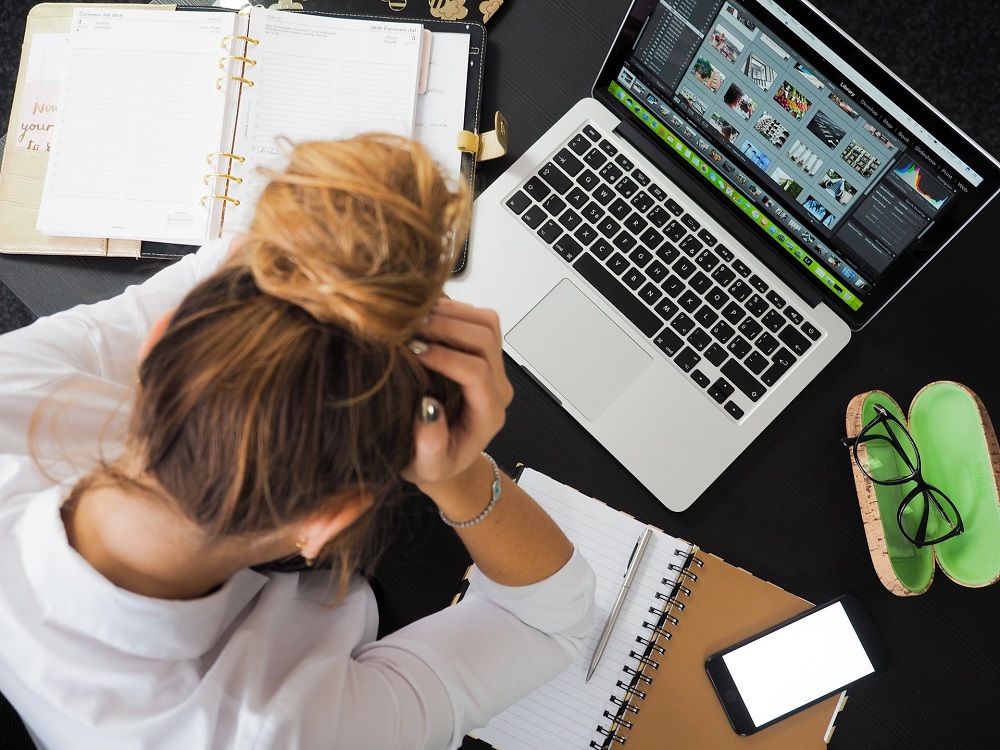 Be prepared to increase your holiday ROI. Holiday-themed elements present everything lively and festive that encourage shoppers to browse. Begin early planning to procure total advantage of holiday solace.
p>To check how will your website function in November and December predict using 4th of July sale. Holiday shoppers want every website page to load in less than a second both on the desktop and mobile devices, so web pages that load slowly will cost huge on sales.
Employ proper performance testing to wipe out elements that hit the website loading speed. During the sufficient time before the holiday sales, work on the applications that fail to keep up with higher traffic.
Infrastructure evaluation of your website is necessary throughout the summer end and fall beginning. Load tests indicate the effectiveness of July changes.
With routine performance testing and maintenance, check for the upcoming traffic spikes.
To predict buying patterns and website functionality issues, it's necessary to get insights from previous year's traffic and purchase data. Work on sections where maximum users drop their search or carts.
There can be a lot of issues, like poor navigation that made shopping complicated on your website, or the not so appealing products. Most of the time why shoppers drop out their carts is because of the process that might have been intricating or taken a long time. Once you regard and resolve the problems that were faced last year, you have higher chances of improved success.
Doing Too Much on The Site
For every eCommerce business owner, its prime target to make bulk out of their sales during the holidays. But then that doesn't mean to involve faulty methods and overlook the best design practices that boost conversions.
A website should be as efficient to impress and influence the users not scare or make it abandon away. It should deliver the users a pleasant buying experience.
Visual elements cause a lot of confusion, hence better to avoid. Alternatively, implement intuitive navigation to facilitate browsing. Rather spreading the navigation links throughout your site, accumulate elements in a central spot, so users don't find uneasy to find them.
White space can be utilized to highlight the best shopping deals and huge discount offers. Ensure the content doesn't get hidden behind the pop-up ads. Red denotes a lot of energy and urgency and a festive color too. Instead of using it for seasonal touches, use it for all the call to action, checkout button. This will help to grab the attention and stimulate a response quickly.
Currently, video content holds more chances to improve conversions up to 85%. A paragraph sometimes might be too long – hence less readable, or an image which might not be so attracting. So, then?
Videos are not just illustrative but immensely influencing too. Use them on your site for the product demonstration, in-app onboarding, landing page conversion or more appeal.
Video experience on eCommerce website can be annoying too, let users decide whether they want to play or not. Be particular about the animations that you use. You might not be able to convey if everything on the website flashes, tilts, and sparkles. The website should be particular, crisp and clear. Remove the elements that distract a user to purchase on your eCommerce website.
Too Late to Redesign
If you're thinking to redesign the eCommerce website in November – don't even think! Never make any infrastructure changes following mid-fall. Users might already be familiar with your website structure and navigation, and making last minute changes will change their decision of shopping on your site too.
Your App Should Also Be Prepared
As much as the website should, eCommerce mobile apps should also get prepared to handle holiday sales. Ensure the on-page application elements such as app title and description in the app store offers excellent visibility. You can maximize the app store optimization by the following ways –
App title and keywords – Rather using the long tail keywords, ASO involves short keywords. Take a note of what's trending and analyze what's useful that will drive users towards your app.
Revise the app description – The description of your app on the app store should be convincing enough to users about your unique features, offers and holiday promotions.
Figure out creatives – Your eCommerce website can impress or fail to do so in seconds, so either they will stay or leave.
Marketing should be done before December's first week. When you update, Google takes some time to index and rank the app, so there will be some time before you see it in effect.
Perplexing Checkout Processes
Not just your business, your shoppers are busy too, even more! Though they would have added a lot of item to shopping cart, not necessarily they would be completing the process. For them to buy what they added to the cart, make the checkout process easy and simple. With guest checkout, not even if they are your members, it will allow them to buy without filling out any forms.
Obscure Shipping and Return Policies
Online buyers before buying any item can't view, touch, or try them. Though the factors like sale count, positive reviews and ratings, and alluring mages influence them, it's not every time that the product they ordered will be the same as they expected.
Look below the order return statistics –
Of all the total transaction, 1/3rd is RETURN
Among those 1/3rd RETURN, 65% the retailers are at the fault. The reasons can be wrong product shipped, or damaged item, or different to one in the photos,
63% of buyers first read return policies before any purchase
81% of buyers want hassle-free and no cost return
Ensure the shipping and return policies of your eCommerce website are easy to spot and obvious.
Conclusion
As the part of your Black Friday preparation ensure that you are not making these common mistakes. Now that only a few weeks remain, it's crucial you give a check to your website against the above-listed points. If you want experts to do this you can very well contact ViitorCloud for any UX & UI design related issues.