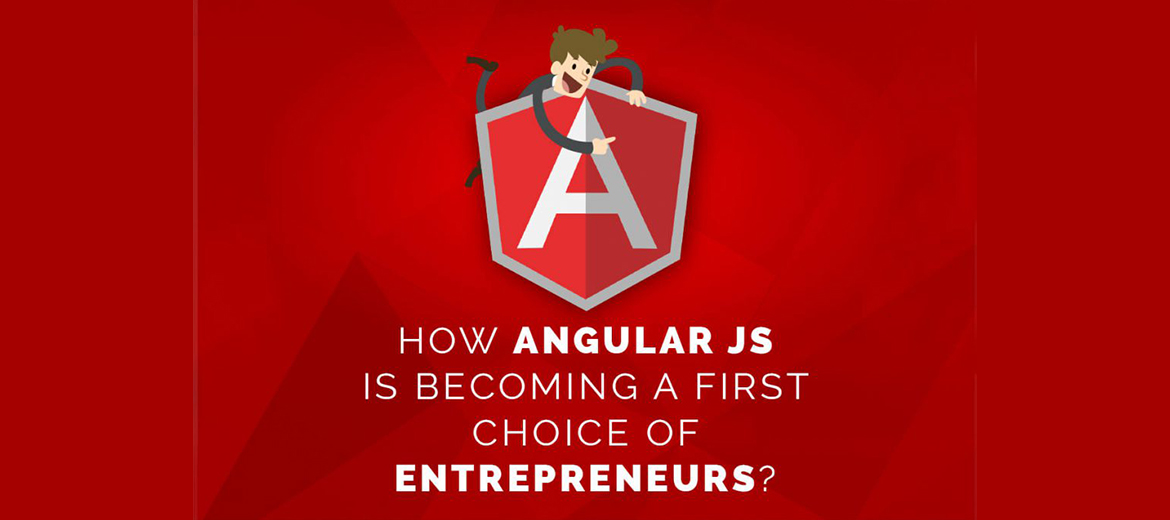 Posted On

: 28th February, 2017

by

ViitorCloud
Angular JS, a JavaScript framework by Google designed specifically to ease the front-end development is a relatively new framework, but is gaining immense popularity. Not just being appreciated for the broad range of features which it facilitates, it has also been admired for a vast set of plugins that it made available. Gradually, Angular JS is becoming the first choice of the developers and the entrepreneurs worldwide.
What is Angular JS?
An open-source JavaScript framework, Angular JS enables the developers to easily create outstanding browser-based applications with an astounding MVC (Model View Controller) capability. It also significantly reduces the amount of JavaScript required for creating highly functional apps and that's why the apps written using Angular JS are also regarded as Single Page applications.
Popularly known as the Google's extensible framework, Angular JS empowers the developers with an inimitable set of tools and an easy, readable & expressive coding environment.
How Angular JS Is Becoming A First Choice Of Entrepreneurs?
Angular JS, which is a "super heroic" framework possesses a lot of features and functionalities which make it a top choice for both, the entrepreneurs and developers across the globe.
Following are some of the major reasons which signify that why Angular JS has been gaining so much momentum, so quickly
Angular JS is Developed and Maintained by Google
Angular JS is developed and maintained by the Google Engineers, which implies that there's always a large community to support this framework apart from the skilled & highly-available Google engineers to help the Angular JS users with their queries, questions and issues. Google developed Angular JS to break the trend of using Java for evry web application. Their aim is to standardize the web application structure while providing the developers for a future template for how the client side apps must be developed.
Moreover, as Google is behind the Angular JS, one can be sure that they are dealing with reliable and efficient code which will scale with your project. It is, indeed, a framework with a solid foundation.
Angular JS Facilitates A Broad Spectrum Of Useful Features
Angular JS, which shares a lot of similarities with JavaScript MVC and Backbone, is a comprehensive solution that facilitates rapid front end development.
As the RESTful actions are rapidly becoming a standard for clients for communicating with the server, the Angular JS also facilitates this. Today, with just JavaScript's one line code, one can quickly talk to the server and get the data which is required for interacting with your web pages. Now, what Angulat JS does is, it simply transforms it into a simple JavaScript object, called Models while following the Model View View-Model pattern.
Angular JS Allows You To Operate Your HTML as XML
While most of the websites built today look more sophisticated than ever, and use a lot of modern day frameworks, but still are a colossal series of tags lacking in semantic clarity. In order to express the purpose of every object in DOM, you must create extensive and exhaustive CSS classes, but with Angular, you can easily operate your HTML simply like XML. It gives you the endless possibilities for attributes and tags. This is accomplished in Angular through its HTML compiler and the directives, which trigger the behaviour on the basis of the newly created syntax.
Enterprise Level Testing
Angular JS possesses a huge array of plugins and frameworks in itself, that it does not require any additional elements for carrying many of the tasks including testing. The Angular JS's unit testing API is very simple to understand and shares a lot of similarities with the projects like Jasmine, Mocha or QUnit. The Scenario Runner in Angulas guides the developers to execute their tests in a highly "close to actual" state of production application as possible.
All the aforementioned features are the underlying principles which guide Angular JS to create a performance driven, efficient and maintainable front-end code base. As long as you possess a source for storing the data, Angular JS can provide a fast and rich user experience to the end users. This is why, it is becoming one of the top choices for the development of web applications.
ViitorCloud offers outstanding Angular JS development services to its clients. Apart from reliable Angular JS development services, we transform your ideas into world-class web solutions. With the cardinal goal of achieving client satisfaction, we ensure best-in-class services, customised development and faster turnaround times. Our seasoned Angular JS developers possess years of experience in developing web solutions for a wide array of industry verticals, and they leverage the most advanced tools to an unmatched set of services.