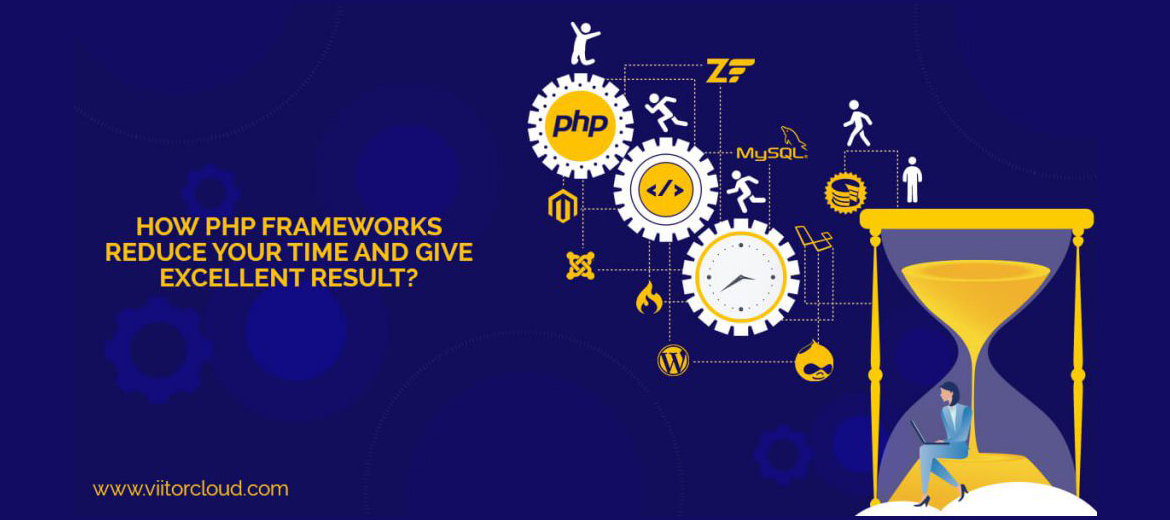 Posted On

: 18th January, 2017

by

ViitorCloud
The web development industry across the globe is developing and expanding at an accelerated pace, and new web development or app development frameworks are getting introduced every now and then. Each new framework offers a unique set of features and strengths which are not only difficult to match, but hard to compete with as well. The frameworks or languages that proffer the developers a better set of functionalities and features stay, while the others become obsolete very soon. One of the most prominent, old, stable and widely used open source scripting languages that enables the web developers to shape some of the exceptional quality websites and web applications is PHP.
What is PHP?
PHP (Hypertext Preprocessor) is a general purpose, open source and flexible server side scripting languages that have changed the way we interact with the internet today. An ideal language and framework for developing interactive & dynamic websites and web applications, PHP offers innumerable benefits over its counterparts.
With PHP, the web developers get the breadth to create highly flexible, intuitive and interactive websites through simple executions. The features including open source nature, free availability, compatibility with all the operating systems, availability of insurmountable tools and the ability to get customized completely to adapt to the need of the customers.
PHP Frameworks
PHP, has evolved a lot once its first inline code snippets appeared in the static HTML files. Earlier, the coding was not that complex , but today the complexity has increased and thus, developers need frameworks which can be easily used and support code reuse.
The PHP frameworks such as Laravel, Symfony, CodeIgniter, Yii, Phalcon, CakePHP, Zend Framework, FuelPHP, PHPixie etc. offer the developers a lot of features which make the development much easier. The frameworks facilitate the reusable, maintainable, and well-organized code.
How Development Time Is Reduced With PHP Frameworks?
With PHP, the deployment becomes quite easier as compared to the other web development frameworks. Files can be copied, or you can sync them, the code can be reused and much more. All these qualities ensure reduced development and TAT (Turn-round Time).
The following features of the PHP frameworks enable the developers to develop faster and reduce the overall development time:
• Access to reusable, maintainable, and well-organized code.
• Usage of the MVC (Model View Controller) pattern which ensures the separation of logic and presentation
• Lets the developers overcome the worries related to low-level security of the website
• Usage of contemporary web development practices like object-oriented programming tools
Why PHP Delivers Excellent Results?
As per the current statistics, over 20 million active websites across the globe are using PHP and it is being leveraged by over 1 million web servers worldwide. Some of the reasons which help PHP to deliver exceptional programming and web development results include:
Platform Independent
When you are seeking to develop a web application or website which can run smoothly on all platforms, OS and devices, nothing can be better than PHP for the development. PHP web applications are supported by all the leading computer and mobile OS.
Highly Reliable
What makes PHP a highly reliable framework is the fact that it works with a separated and isolated process within "Apache". Thus, even when there is a glitch in any of the processes, the websites made using PHP remain unaffected. This is quite useful for the websites which have very high regular traffic and those, which can't afford to go down even for a couple of seconds. This is why, most of the eCommerce sites implement a PHP framework.
ViitorCloud is among the most pioneering PHP development companies. ViitorCloud offers web and software development services using a broad array of PHP development frameworks. We offer completely customized web development and ensure top-notch services, delivering avant-garde solutions. With a team of seasoned and expertise oriented developers, ViitorCloud assures unmatched solutions developed considering the current and future requirements, that is, scalability.