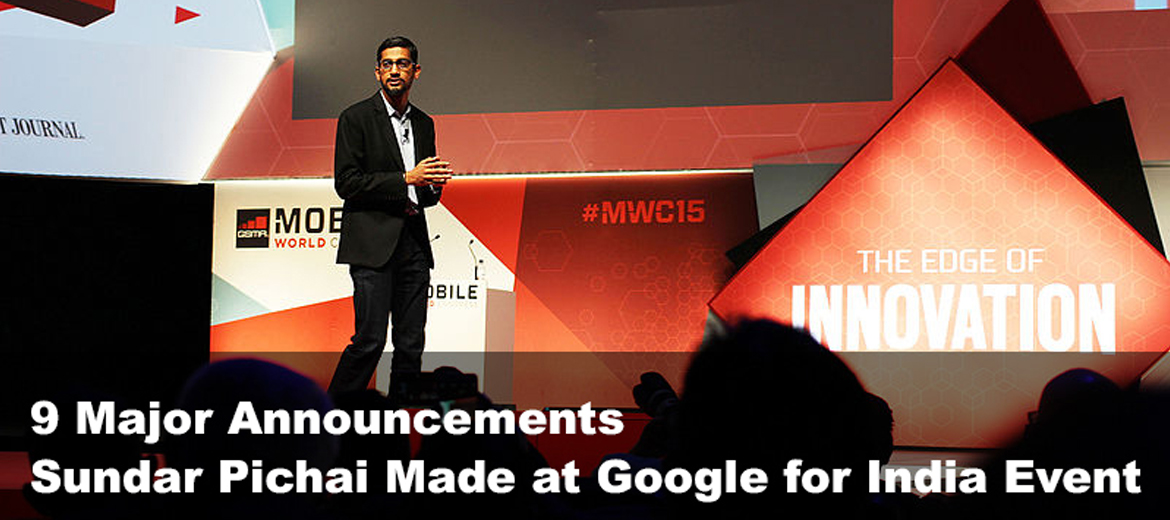 Posted On

: 17th December, 2015

by

ViitorCloud
An Indian origin IITian, Sunder Pichai was named as New Google CEO in August-2015. Right now, Sunder Pichai is on official two-day visit of India. Yesterday on 16 December-2015, he addressed a session full of media, developers, entrepreneurs and marketers at an event 'Google for India' in New Delhi.
The complete agenda of the event was not clearly known but everyone was excited as they know that Google executives want to share their vision for Indian users and how technology can positively impact lives. This insight came from invite to the press which says: "India is at the centre of a digital revolution today, with millions of Indians getting online every month. India has always been key for Google and we continue to work towards evolving our product offerings for the unique needs of our users."
We want to highlight some major announcements that Google CEO Sundar Pichai made during Google for India event. We can hope that these latest announcements from Google will support initiatives like Digital India & Make in India.