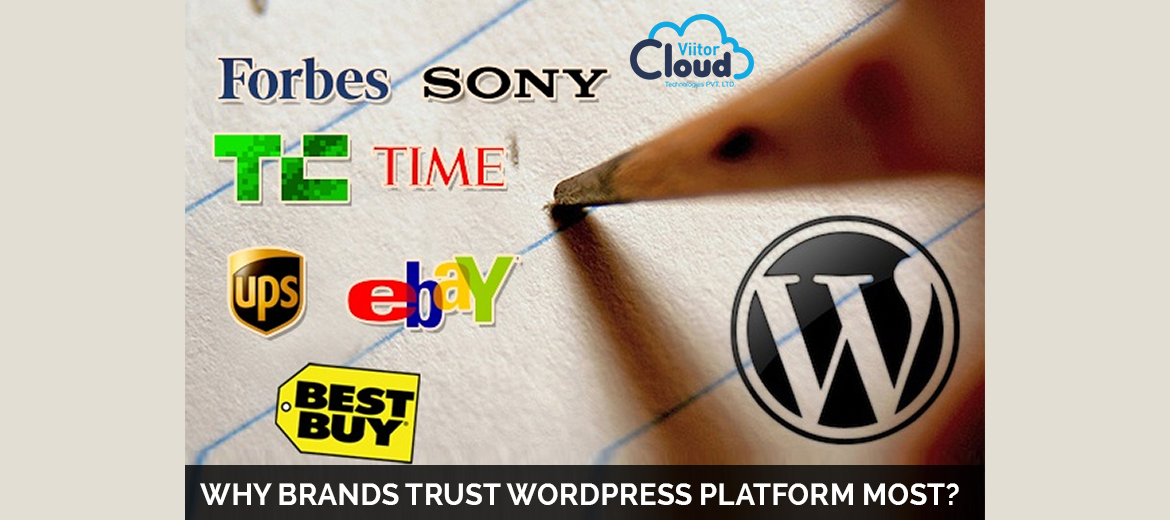 Posted On

: 20th April, 2016

by

ViitorCloud
WordPress is an open source platform, better known as a blogging CMS. The idea of building WordPress platform came into existence with an intention of building an elegant and well-architecture self-publishing platform in the year 2003. From then it has gone through various stages of development and number of version has been launched. Now almost after 1.5 decade WordPress is grown more matured and now it is not only a mere blogging platform but it has grown to support an entire eCommerce requirement. Now business can rely on WordPress for their entire business requirements. Various tools and apps have been developed as need arose, developer just need to integrate those apps into WordPress platform and enjoy the benefit of that module. It is that easy to integrate any module, so it is said as Plug and Play.
As entirely built on an open source with PHP programming language, developers can even make necessary customization as per requirement of business. Not only that it be done without hassle. Whereas on other hand when it comes to business they don't have to depend on developers each time when they decide to make any changes in price, content or want to change image. All these can be done by just logging to WordPress CMS with admin credentials. Apart from that being built entirely on requirement of end users, it has lot more than what we discussed ahead. The best part of WordPress CMS is Search Giant like Google has shown their support towards WordPress. The reason for this is they have got all those stuff which needs to make a website SEO friendly and well optimized for users to name a few the feature of Permalinks, Title tags & headings, optimized content, site speed, mobile optimization, versatility of themes and plugins are better example of why it is welcomed by Search engine Google.
Some of well-known sites and brands which are powered by WordPress includes NBC Sports, TechCrunch, CNN, Time and lot more. The best part of it is even Google's Matt Cutts is a big fan of WordPress.
There can be few more reason why brands select WordPress as a platform. They make sure to regularly push new updates to their entire content management system, so that we as a user receive latest of technology from WordPress. Recently they have launched WordPress 4.5 Coleman. It is said that this newly launched version will take care of Inline Linking, Formatting Short Cuts, live Responsive Previews, Custom Logos, Smart Image Resizing, Selective Refresh, Script loader Improvements and better embed Templates. Seems WordPress is focusing too much on product development and as a brand it is concerned about their end users, it is this reason not only new startups who aims to lessen development cost even big brands adopt WordPress as a platform.