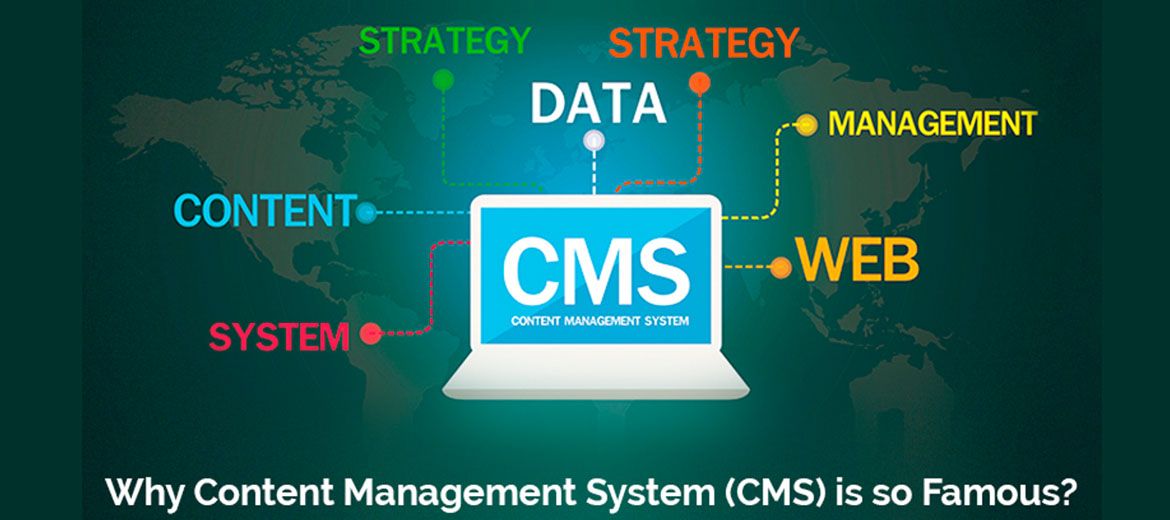 Posted On

: 4th November, 2015

by

ViitorCloud
Content Management System or simply saying CMS have become quite famous term these days. But why it has become so popular? Let's decode it while we provide complete insight of what actually is Content Management System and what are the core benefits it provide:
A content management system (CMS) is a computer application that is being used for custom portal development or developing a website. The application is quite helpful in publication along with editing and modifying content as per your needs. Content management system often helps in managing work flow with a collaborative environment. CMS is also being used for running websites, news, blogs and shopping portals. There are several corporate professionals who always love to design their websites using CMS. This technology avoids the need for any kind of hand coding and also supports specific elements of the page. If you are looking for Website Development Services, you are at the right place as CMS is always the most preferred choice for people looking to design their website.
Different Types of Content Management System:
Open Source Software along with content management system is designed keeping in mind the ability to organize and find collaborative content creation. They are designed keeping in mind several kinds of content management frameworks. The Open source software includes platforms as like:
Java along with its packets and bundles
Perl- It is also one of the most recognized scripting languages
Microsoft ASP.NET- It is one of the latest language being used for development of websites
Python
PHP and Ruby on Rails
ColdFusion Markup Language (CFML) and more
The other domain of Open source platform includes Software as a service (SaaS) along with Proprietary software
Benefits of Content Management System
CMS is quite easy to install as compared with other languages
CMS is the one of the most trusted software being tested by a majority of users as it doesn't contain any kind of common coding bugs &/ errors.
CMS servers can be always migrated with different servers as they work as according to the database.
Helps in easily running of websites without wasting your time
CMS solutions are available free of cost
You can always avail technical support from the website developer's community.
CMS software's are designed keeping in mind the different community aspects also. The right kind of technical support is available for CMS systems as soon as you visit the forums, blogs and online web pages. As soon as you set up content management system, you are likely to add more content to your website in an easier way. You will come across robust websites with more pages than earlier. The pages are being cataloged by the search engines thereby resulting in higher rankings with more opportunities to draw more traffic to your website.
So using Content Management System for powering your website can turn out to be one of the bets investments you will put in for your business.