Posted On

: 11th October, 2017

by

ViitorCloud
Curiosity sparks a journey, a journey that's all about learning, knowledge-sharing, progressing and if the journey conveys hallmark of WordPress, there are never-ending things to learn, explore and gain.
WordCamps are Open, community-associated events that are organized by the WordPress enthusiasts. Everyone – the simple users, core developers, beginners or bloggers can participate in WordCamp and share their ideas.
For the first ever time WordCamp was held at Ahmedabad, our native place on the dates 6th, 7th and 8th October. The excitement was at the extreme level as we being the part of WordPress community got the chance to attend it at our business operation area. So, our eyes were constantly checking the updates on the blogs of WCAhmedabad website.
Finally, the most awaited event came, and two of our WordPress experts Kinjal Dalwadi and Mitali Rajpurohit attended it as representing ViitorCloud.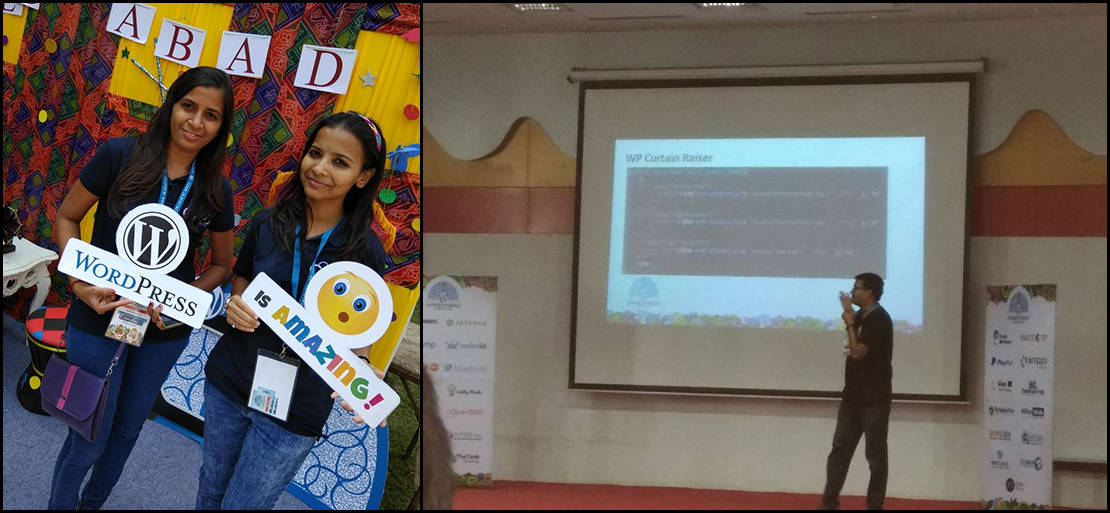 The WordPress experts of our organization share their experiences at WordCamp Ahmedabad 2017 for all the three days that they attended.
The day was for the beginners and students who are ready and excited to embrace the power of WordPress, and this is what it was all about. There were sessions where Harshdeep Asrani delivered the "Life without Open-Source," where he talked about the importance of open-source, what if it didn't exist? How it impacts our day-to-day basis lives?
Another interactive session was by Dhara Vihol, on "Introduction to WordPress", she delivered what is WordPress all about. It's journey as the Top Content Management System and Blogging Platform.
The session conducted on this day by Devin Walker on "Pursuing Perfection in an Evolving WordPress Ecosystem," focussed on project detailings and taking note of every minority to achieve perfection.
Another session was by Riya Parikh on "My journey with WordPress," where she shared how her WP journey evolved. Her WordPress Ahmedabad Meetups experiences, her visions and goals.
An essential session by M Asif Rehman, on "Content is the king, but are you paying attention to Content Distribution," astonished everyone with his case study of 'Dhaka Times.' He emphasized on WordPress as the best platform for content distribution.
Day 3 – A day for WordPress
The last day, yet a significant day was for WordPress contribution. So, it was a contribution day in many channels like marketing, development, designing, documentation, etc.
Our Team at WordCamp Ahmedabad 2017
WordCamp organizers conducted Social Media contests where the team member Kinjal Dalwadi secured a goodie for herself by sharing the pictures and selfies using #WCAhmedabad on her social media profiles.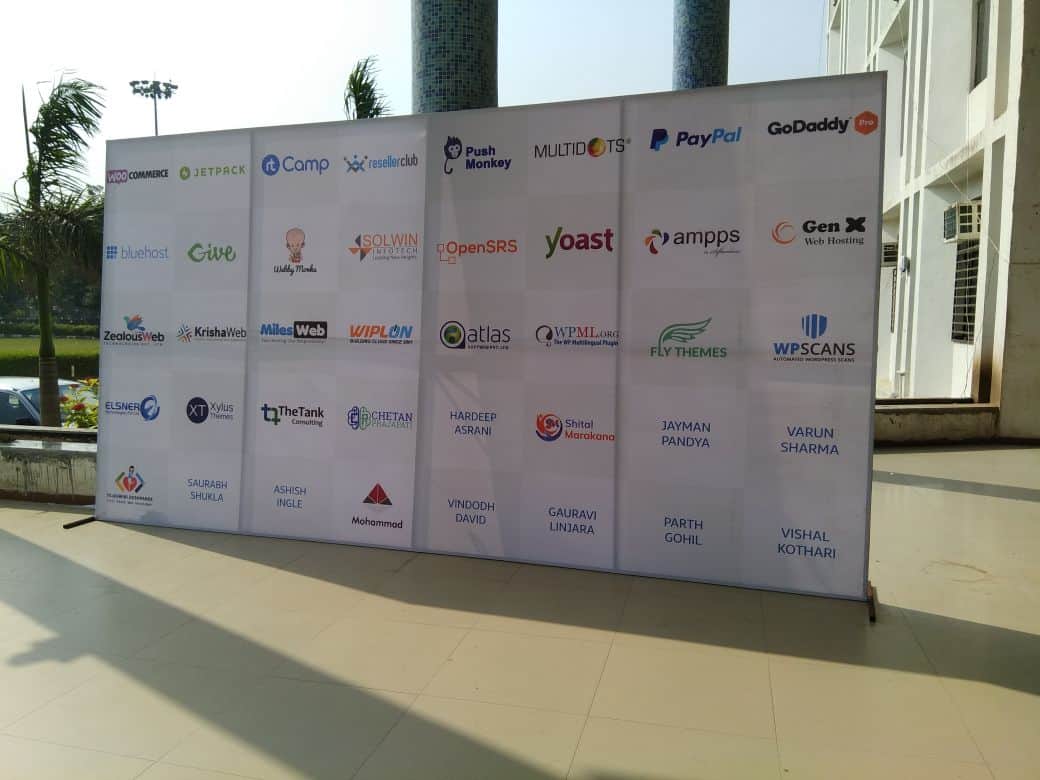 There were different sponsor stalls; the setup was vibrant, so the girls enjoyed a fantastic photography and selfie sessions. They met their community members and exchanged ideas on WordPress.
On Day-2, it was an excellent time for them as they got the chance to get interviewed by the Bluehost sponsors. They were delighted to share their WordPress journey experiences. They met the popular face of WordPress community "Mr. Tudor Munteanu", the author behind Push Monkey Notification plugin.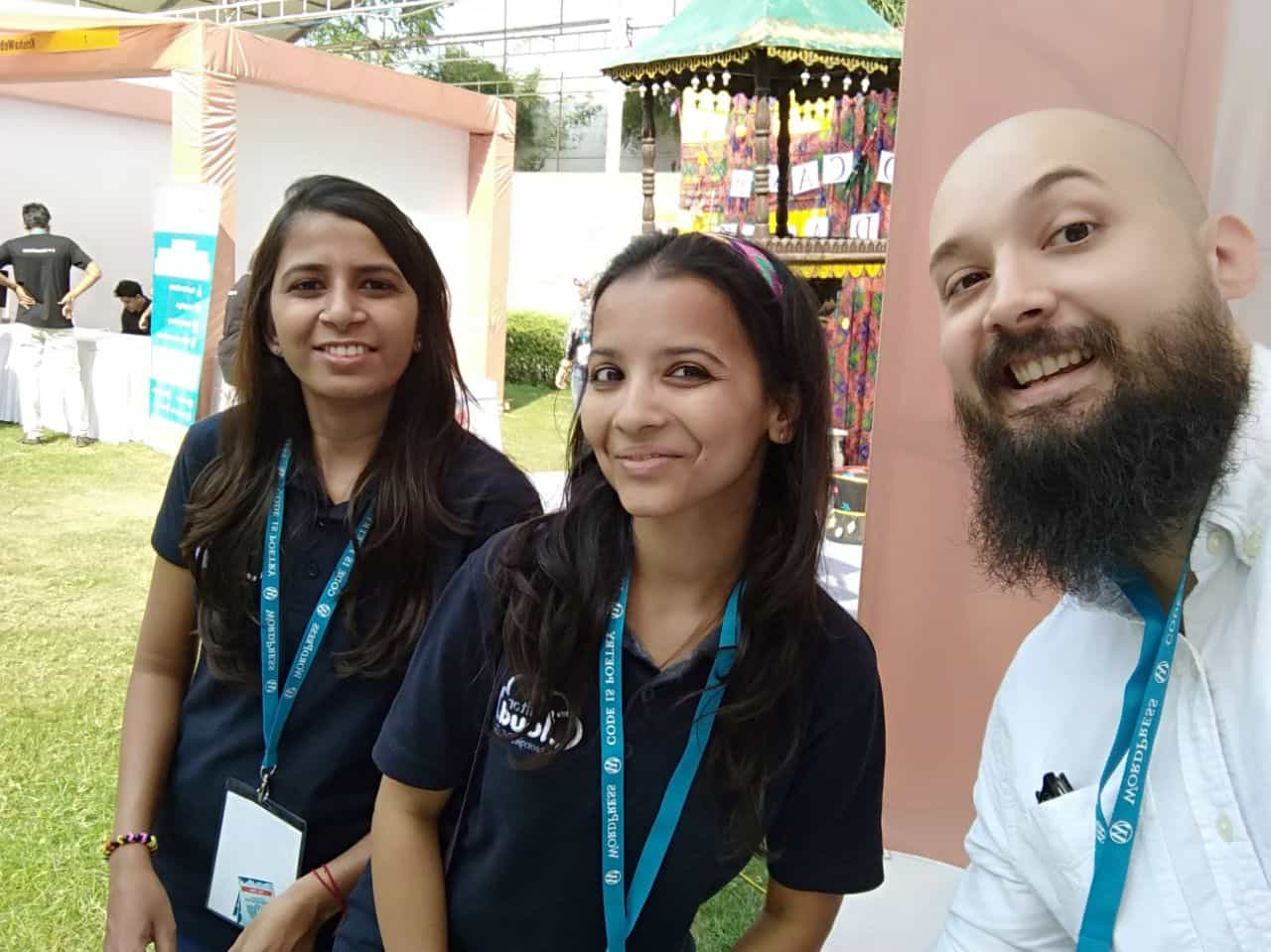 Further, they enjoyed the lunch there and had fascinating three days at L. J. Campus which was the event venue at Ahmedabad. Now the team is pretty excitedly waiting for WordCamp Udaipur which is soon going to held in January 2018. The WordPress expert team of ViitorCloud is gearing up to mark their presence at the upcoming WordCamp events.