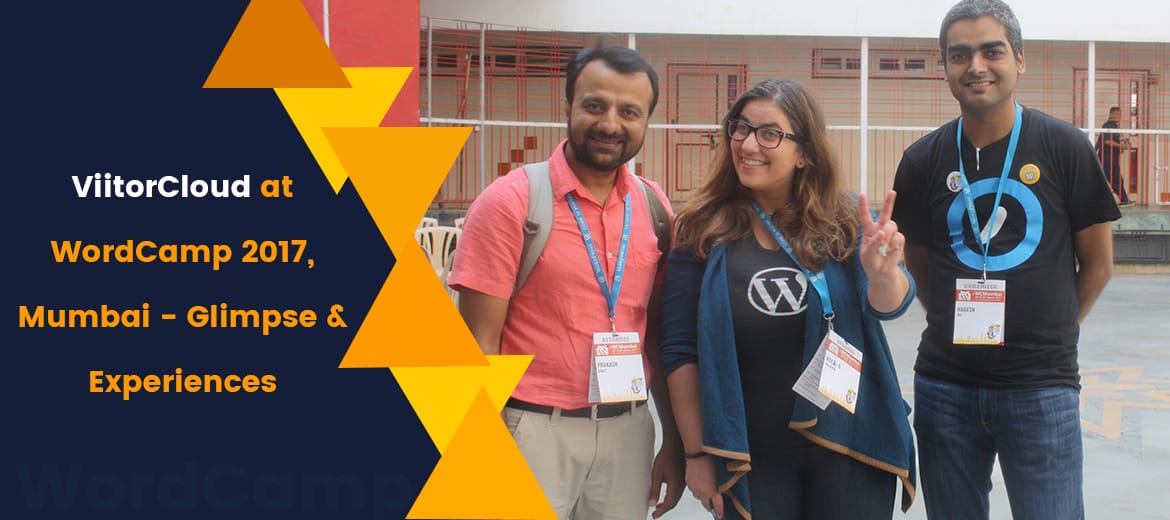 Every one of us as bloggers, developers or consultants loves to participate accelerating the technological progress, and in WordPress, we all have a special interest. So our director, Mr. Prakash Bhatt who enthusiastically attended the WordCamp held in the city of dreams, Mumbai on 25th & 26th of March, 2017.
Whatever be your association with WordPress – some curious amateur geek, or a common user, or an expert technical professional you can explore the new avenues of the most popular CMS through WordCamp conferences. Who not our director met there Bloggers, developers, consultants, professionals – all coveted to leverage the potential of WordPress.
Glimpses of WordCamp, Mumbai 2017
WordCamp Mumbai was a two day conference, held with a multiple of events. The first session began around 10:30 am, after the formalities of registrations and breakfast were done.
Events covered –
"Know your customers"  – Shailee Sheth
"Importance of Marketing & Content Writing"  – Vishal Kothari
Exchanging our plans with Rocío Valdivia, about our concept & outlining for the WordCamp Ahmedabad
"Developer tools to increase productivity as a WordPress developer" – Sudar Muthu
"Why Business Writing is important? – Fairy Dharawat
"Adventures in Entrepreneurship" – Nirav Mehta
"How to get (more) involved with WordPress"  – Rocío Valdivia
"Productivity: Chance or Choice"  – Mridula Harshvardhan
Vibha's Panel Discussion
"Glimpse of WP-CLI"  – Anand Thakkar
Our Overall Experience
Our director as per him loves the concept of WordCamp, as the exposure, it gives to the vast community of technology adds knowledge to the profession.